Author's note: this is part one of a three-part series.
To run a successful small business, you need to adapt to the ever-evolving world. Staying in tune with employees' modern tastes and the latest trends that help companies thrive is one way that you can help your business experience continued success. However, to ensure a sound future for your company in the 21st century, you must acknowledge the digital transformation that is taking place and adjust your business processes accordingly.
What is the Digital Transformation?
The buzzword "digital transformation" that is being tossed around in Corporate America today refers to the integration of digital technology in all areas of business operations, thus changing the way that businesses operate and deliver value to their customers. Companies that make the decision to "go digital" benefit from increased efficiency, enhanced customer experience, strengthened security, cost savings, and more.
Shift from Hardcopy Marketing Materials to Digital Versions

As a business owner, you can't ignore the shift in consumer preference of hardcopy marketing materials to websites and social media. The internet has become a powerful resource for consumers to turn to for researching products and services. Approximately 81 percent of consumers with internet access turn to the web to conduct research online before making a purchase decision.
Shift from the Phonebook and Word of Mouth to Search Queries and Online Reviews

Instead of opening up a phonebook to find a local business, consumers are typing (or speaking) what they're looking for into online search queries. Social media and online reviews have become the new word of mouth. In fact, 88 percent of consumers trust online reviews just as much as a personal recommendation from a friend.
Shift from In-Store Purchases to Online Purchases

Consumers are now making more purchases online than from brick-and-mortar store locations. According to an annual survey by comScore and UPS, consumers are making 51 percent of their purchases online. As the number of smartphone users increases, the rate of online shopping will accelerate.
Shift from 1-800 Numbers to Online Customer Service

Understanding that today's consumers demand instant gratification, businesses are using social media to deliver prompt and personal customer service instead of requiring consumers to spend time calling a 1-800 number.
Shift from Paper-Intensive Workplaces to Streamlined Digital Workflows

The digital transformation is even extending into the way that businesses operate internally. Eliminating multi-step paper-intensive processes allows companies create more efficient workflows and increase productivity.
Your business can't ignore this digital disruption, and if you haven't taken your business digital yet, you're putting yourself at risk of being left behind.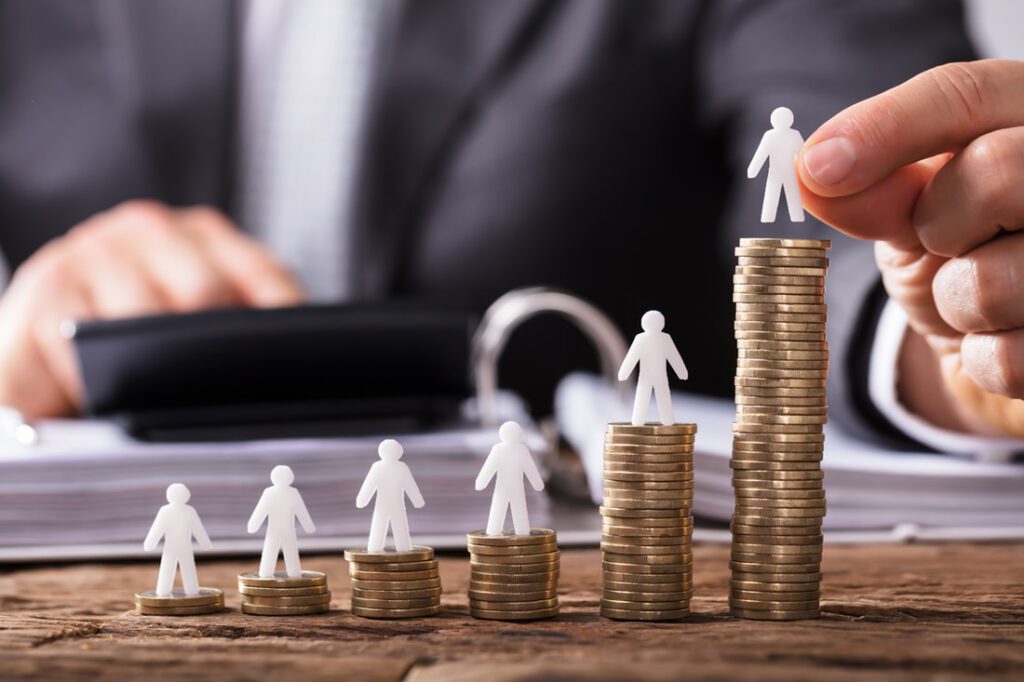 Factors Holding Small Businesses Back from Making a Digital Transformation
As a consumer, it's unusual to come across a business that doesn't have a website this day and age. However, as of 2018, nearly half of small businesses still don't have a website. Here are some of the most common reasons why businesses aren't online:
Limited Budget
The most common excuse that business owners give for not having a website is that they don't have the budget. While many small business owners are working within a tight budget, establishing a website is not negotiable. Considering the growing number of consumers that are turning to the internet to research products and services, your business will not survive if you don't have an online presence. Today's business owners have several economical solutions for creating a website, so establishing a website for your business needs to be in your marketing budget regardless of how tight-pressed you are for money.
Customers Aren't Online
Another excuse that small business owners make for not having a website is that they don't see a need to have an online presence because their customers aren't online. While there may have been some validity to this claim 10 years ago, research shows that approximately 9 out of 10 American consumers use the internet as of 2018. Claiming that your audience is not tech-savvy enough to use the internet is no longer an acceptable excuse for not having a small business website. If your customers can't find your business online, you're missing out on opportunities.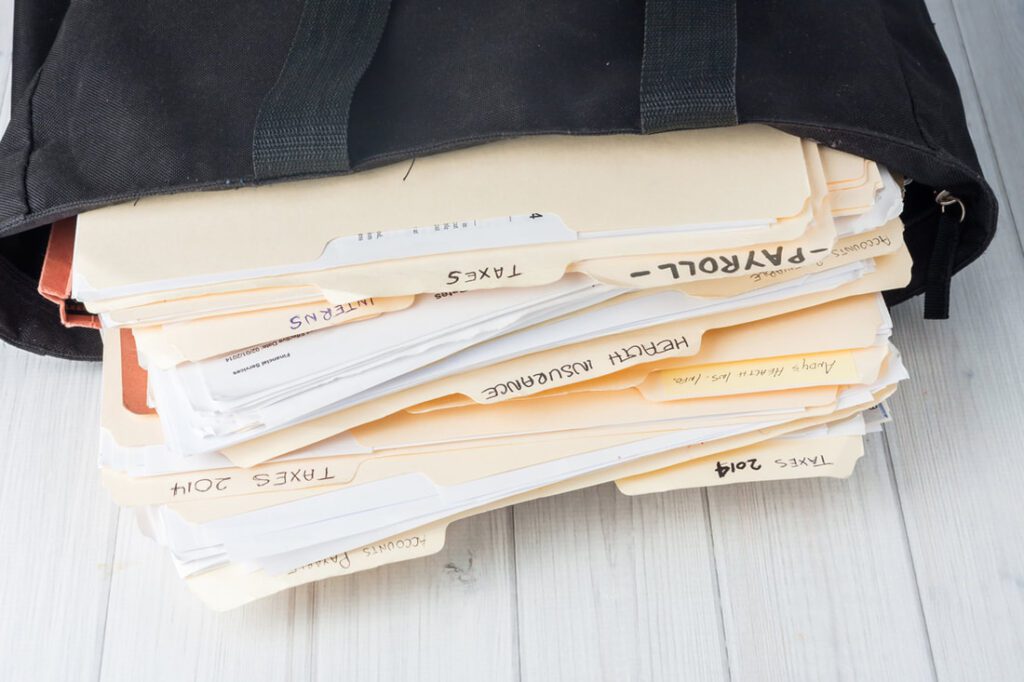 Ramifications of Not Having an Online Presence
Opting to keep your business offline comes with some serious ramifications. Here is how your small business is being negatively impacted by not having an online presence:
Less Exposure and Awareness
Consumers are performing more than 3.5 billion searches each day on Google, and many of these searches are for local businesses. If your company doesn't have an online presence, you won't even get an "at bat" to turn these prospective leads into customers. Today's consumers have a natural inclination to turn to the internet for products and services, and they won't even be aware that your business exists if you don't have a website or social media presence.
Less Credible
Not having a website can cause your business to lose credibility with your audience. According to a survey conducted by Weebly, 56 percent of consumers don't trust a business that doesn't have a website. In today's digital age, if your business is not online, you appear to be out of touch with the times.
Lost Opportunity to Educate Your Audience
Having an online presence provides your business with an opportunity to educate your audience like never before. You can use your social media channels to share breaking industry news and provide your audience with in-depth, value-added blog content to help them convert. Your website can serve as more than just a digital brochure by guiding your visitors through your buyer's journey. If you don't have an online presence, your business is missing out on these valuable opportunities to educate your audience about your products and services.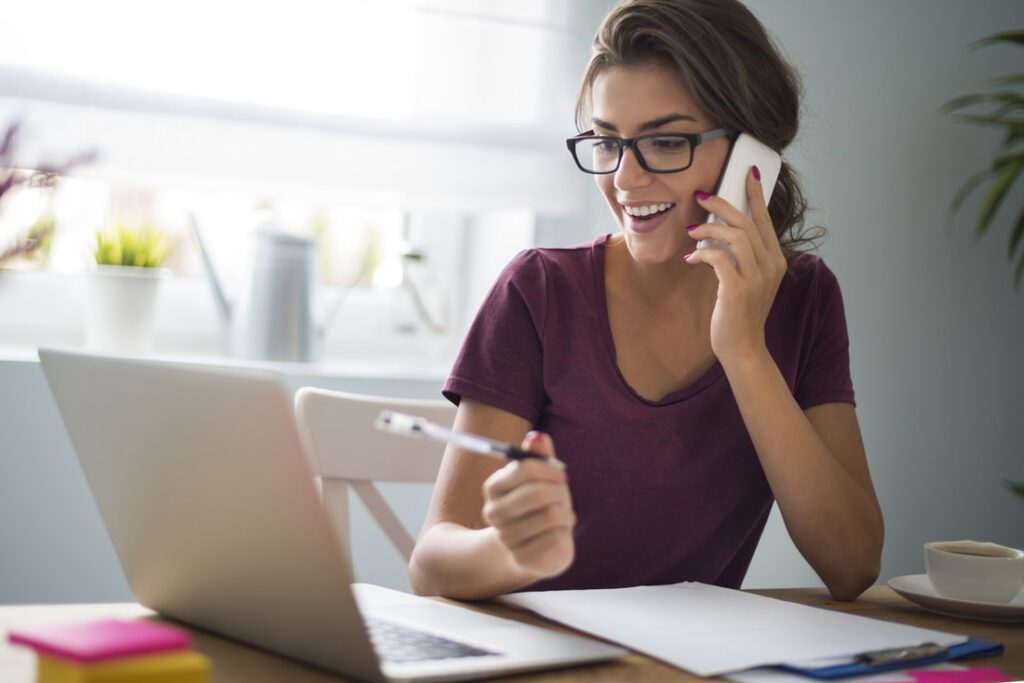 Benefits of Having an Online Presence
Now that we've covered the ramifications of not having an online presence, let's discuss how making the digital transformation will benefit your business.
More Accessible
First and foremost, having an active online presence will make your business more accessible. The internet gives your customers access to your business 24 hours a day, 7 days a week. Giving your business an online home allows your customers to research your products and services at their convenience from the comfort of their homes. A website gives your customers the ability to make a purchase as soon as they're ready to convert instead of waiting for your brick-and-mortar store to open.
Better Branding
An online presence will help to solidify your branding strategy. Your website and social media pages give prospective customers a chance to check out your business. The way that your business responds to online reviews and engages in social media conversations will help customers form an impression of your business.
More Exposure
Building a brand online will allow you to reach a larger audience than through traditional forms of marketing. Don't limit yourself by only promoting your business to the geographic area that immediately surrounds your business. When you launch your brand online, you have the opportunity to connect with anyone that passes by your digital doorstep. Taking your business digital allows you to cast a much larger net and earn huge returns.
More Authority
By having an active online presence, you have the opportunity to position yourself as an authority in your industry. Publishing value-added content and actively participating in online conversations in industry forums will help to establish you as the "go to" person in your niche when a relevant need comes up.
Better Targeting
Taking advantage of social media advertising allows your business to target a very niche audience. The tremendous control that you have when targeting a specific online audience enables your business to increase conversions and optimize results.
Conclusion
All in all, making the digital transformation to take your business into the 21st century is a necessary step to ensure a successful future.
Once you've determined that you're ready to make the digital transformation, the next step is mapping out your game plan for launching your business online. When it comes to developing a digital marketing strategy for your small business, it's easy to become overwhelmed with knowing where to start.
Click here for the next part of our digital transformation series where we will share the vital steps that you need to take to bring your business up to speed with the 21st century.